Welcome to Beauty Kliniek Day Spa San Diego Media page! Here you will find all of my YouTube Videos, we cover treatments, advice and much more, I hope you enjoy, – Linda Anne Kahn
Beauty Kliniek Interviews
Join Linda Anne Kahn as she shares her wealth of information, experience and genuine passion for wellness, beauty and her mission which is to help you to embrace a healthy lifestyle and to feel amazing!
What The Doctors Don't Tell You: - Cate Montana
Do essential oils kill Lyme disease?
Linda Anne Kahn, a San Diego-based certified clinical aromatherapist, lymphatic drainage therapist and holistic health practitioner, is clear that essential oils, at least at this juncture, have not been proven to cure Lyme. "But they can support the system as the body is working and fighting against Lyme disease. And there are many different treatments."
Linda Anne Kahn: Aromatic Wellness Warrior
Aromatherapy Beauty Klinieck Holistic Healing Lymphatic Drainage Apr 01, 2019
Here are the highlights of my interview with Linda-Anne Kahn: Aromatic Wellness Warrior on Women Developing Brilliance.
Linda-Anne Kahn is an Internationally trained Beauty Therapist, Clinical Aromatherapist, Holistic Health Practitioner and Lymphedema Therapist. She is a Nationally Certified Massage therapist, Certified Esthetician, and Certified Clinical Nutritionist.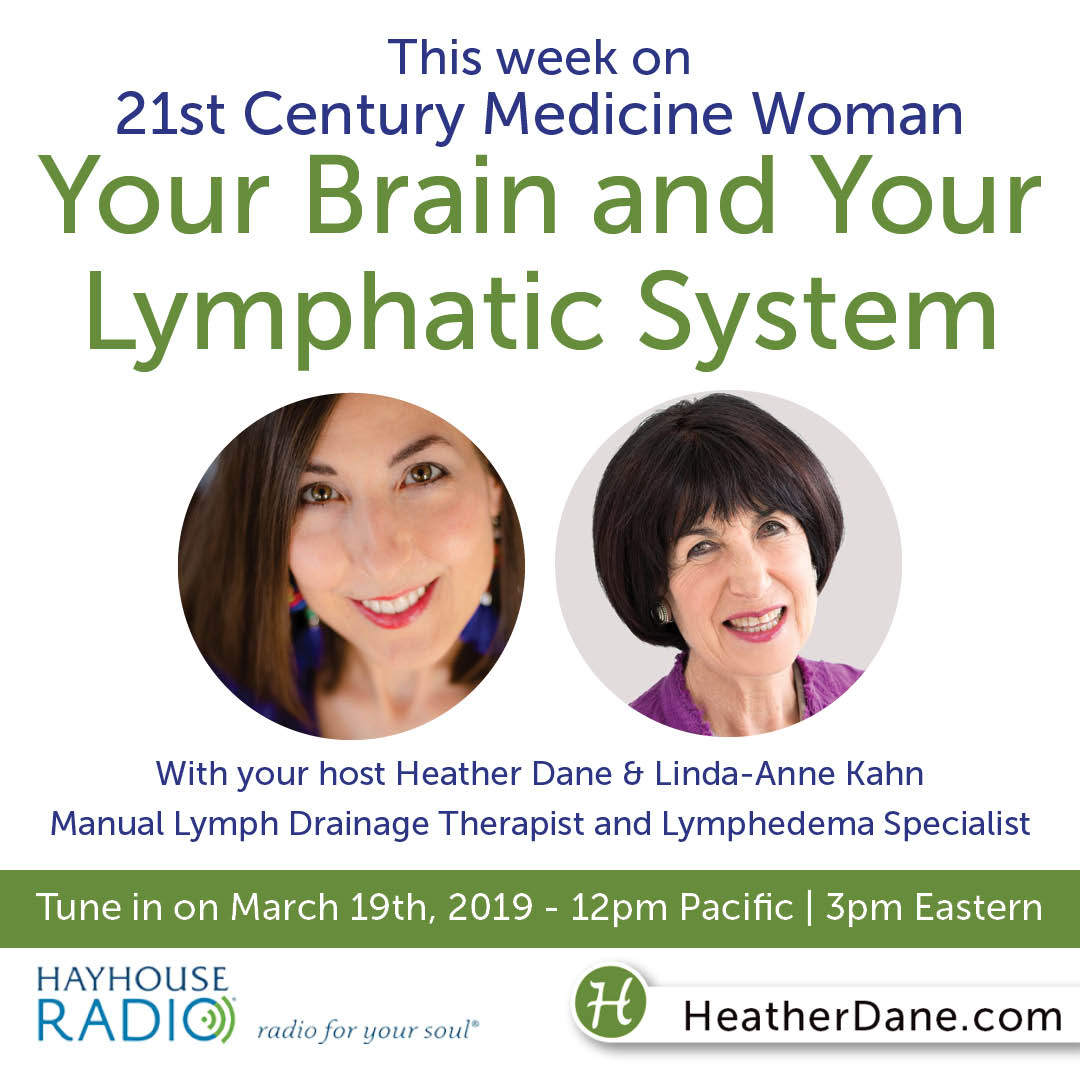 Your Brain & Your Lymphatic System
Linda Anne will be interviewed by Heather Dane on Hay House radio March 19th 2019 Lymphatics and your brain and March 26th 2019 Lymphatics and skin care.
In part 3 of our lymphatic series, we showcase the new studies revealing that your lymphatics play a critical role in your brain health, including depression, schizophrenia, Alzheimer's, dementia, anxiety and neuroimmune disease. Additionally, if you have sinus issues, headaches, TMJ, teeth problems, or migraines, the key to relief could be your lymphatic system! In this enlightening show, Heather's guest is lymphatic system expert, Linda Anne Kahn.
Linda Anne will reveal techniques for enhancing brain health and headache relief by supporting your lymphatic system.
Linda-Anne Kahn: Bringing beauty through health
Posted on 10 November 2018. By Mimi Pollack
SAN DIEGO — Some people are just born with a smile on their face and a positive outlook on life. Linda-Anne Kahn is one of those people. From the time she was a young woman, she has taken pleasure in bringing beauty and healing into other's lives.
An immigrant success story, Kahn was born in South Africa and arrived in San Diego in 1980 with her husband and two young children. Her husband had been a pharmacist in South Africa and she worked with him in their pharmacy as a beauty therapist giving facials and massages.
However, neither one was happy with the political situation in South Africa and Apartheid. They wanted a better life for their children, so like many immigrants, they sold their business, packed up, and arrived in San Diego to start a new life from scratch.
They lived In the UTC area among many of their compatriots and attended Congregation Beth El- which was in Clairemont before it moved to La Jolla- at the time when Rabbi Wayne Dosick was the spiritual leader. Her husband opened up a sheep skin seat cover business and her children attended San Diego Jewish Academy. Kahn opened up a very small beauty salon called, Beauty Kliniek.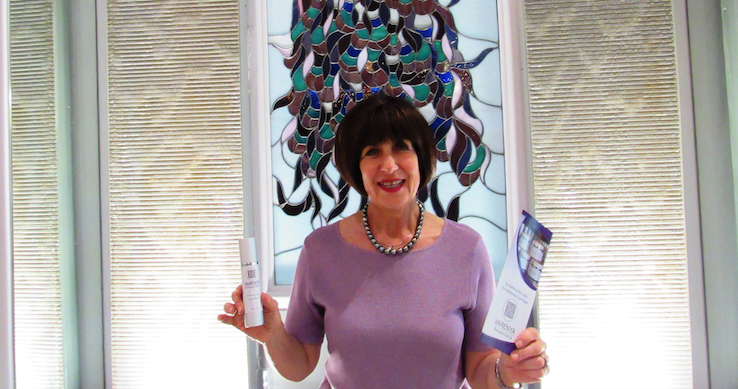 Linda-Anne Kahn
For some people, Tikkun Olam is just an expression. Other folks embody it into their everyday lives. Linda-Anne Kahn is one of those people.From the time she was a young woman, she has made a point of giving back. For example, right now, she is part of a group called the United Aromatherapy Effort, a group that hopes to work and coordinate with firefighters and first responders in California providing aromatherapy help.
Kahn is spearheading a team that will be making aromatherapy personal inhalers and sprays for the first responders and firefighters who have congestion due to smoke inhalation. They will also be making inhalers for stress and anxiety for those who have lost their homes or have been evacuated.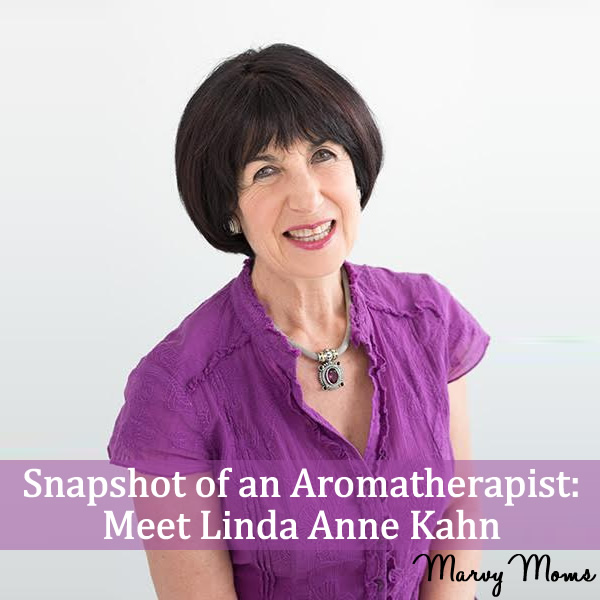 Snapshot of an Aromatherapist: Meet Linda Anne Kahn
Linda Anne Kahn was interviewed on Marvy Moms, Marvelous Moms, Marvelous Life!
Linda Anne Kahn is the owner at Beauty Kliniek Aromatherapy Day Spa & Wellness Center located in San Diego, California. Linda Ann was my table-mate at the first half of the Aromatic Medicine class I took with Mark Webb in Atlanta. She has a vast amount of knowledge about aromatherapy and is an expert in lymphedema treatment using massage and essential oils. She is scheduled to speak on the topic of Lyme disease at the upcoming AIA (Association of International Aromatherapists) conference in August 2017. She also gives workshops on color healing and chakras. Linda Anne is a wife of 47 years, a proud grandmother of two girls, a mom and a daughter.
The Weight Gain-Lymph Connection Part 1
Linda Anne Kahn was interviewed on Hay House radio by Heather Dane on the lymphatic system.
21st Century Medicine Woman airs every Tuesday from 12:00 PM – 1:00 PM .
Heather Dane
Most people think weight gain is caused by too many calories consumed vs. burned off. Today, new science shows this couldn't be further from the truth. Today, we reveal the impact your lymphatic and circulatory system has on your weight, along with new findings on fat disorders that debunk the calorie theory. Learn how reducing inflammation, supporting lymph flow, and eating key nutrients support your body in reducing weight naturally. Plus, if you have painful fat, lipomas, or connective tissue disorders, find out little-known solutions to resolve them and feel better.
The Weight Gain-Lymph Connection Part 2
Linda Anne Kahn was interviewed on Hay House radio by Heather Dane on the lymphatic system.
21st Century Medicine Woman airs every Tuesday from 12:00 PM – 1:00 PM .
Heather Dane
Your lymphatic system health is critical for ideal weight, immunity, and overall health. In part 1 of this fascinating show, Lymphatic system, and fat disorders expert, Linda Anne Kahn revealed how lymph works with tips to improve your health naturally. But we only scratched the surface. Today, we dive deeper into a lymph-supporting diet, how to use essential oils, and how to bring your immune system back into balance. Learn natural strategies to reduce edema, swelling, pain, fibromyalgia, rheumatoid arthritis, unexplained weight gain, fatigue, digestive problems, and other symptoms related to sluggish or malfunctioning lymphatics.
Lymphedema and Lipedema nutrition guide: Linda-Anne Kahn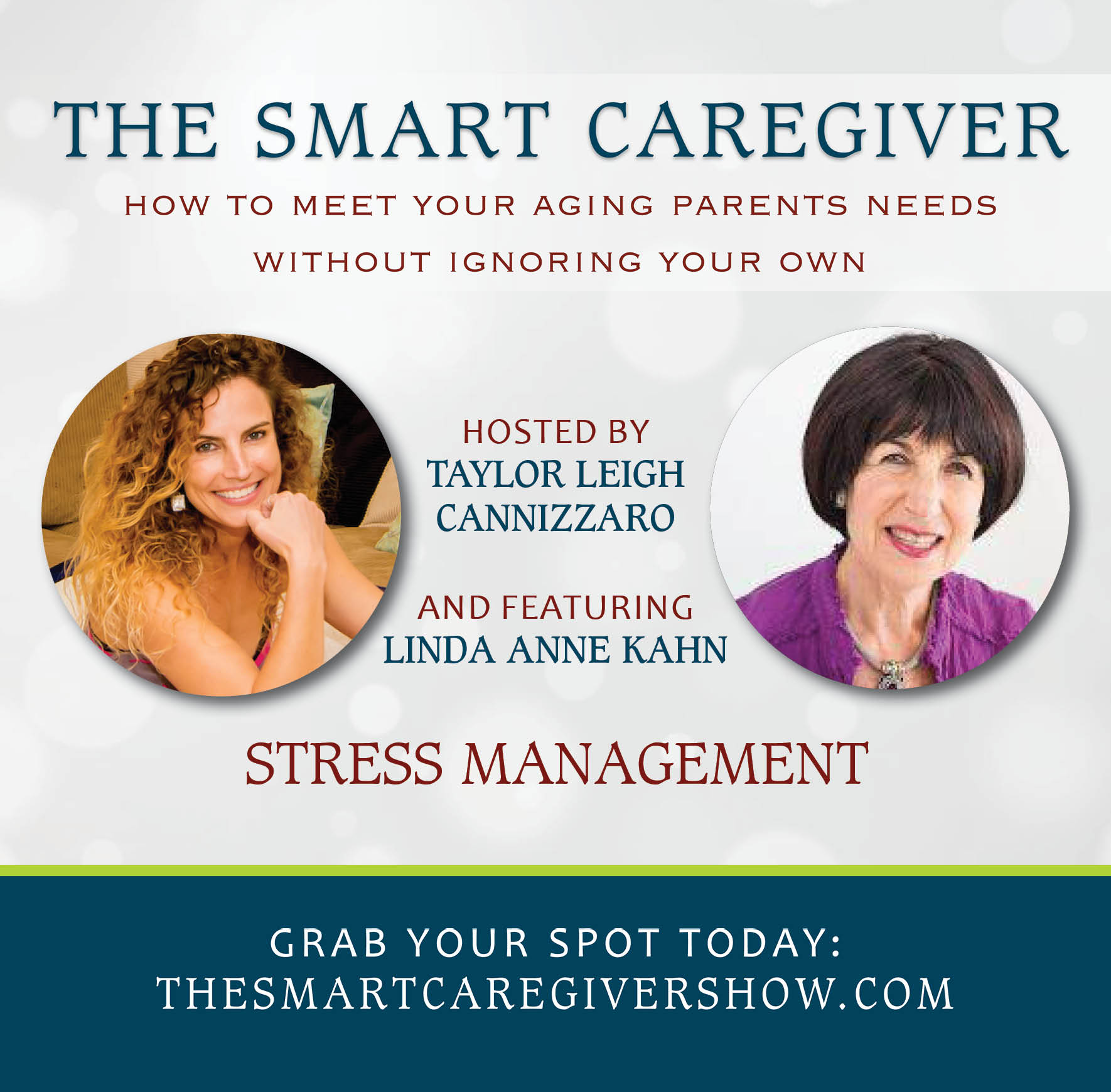 The Smart Caregiver Taylor Leigh Cannizzaro
How to Meet Your Aging Parents Needs Without Ignoring Your Own.
Linda Anne Kahn features as an expert with host, The Smart Care Giver, Taylor Leigh Cannizzaro.
This mission developed into an FREE interview series where she is interviewing over 30 experts in their industry covering topics ranging: chronic pain and TMS, stress management, functional medicine for vitality, holistic biohacking, the art of less doing, neuro-biofeedback and cognitive decline, career reinvention, reverse mortgages, CBD and pain, unleashing human potential w/ genetics and more.
Monday Closed

| | |
| --- | --- |
| Tuesday | 9:00 – 7:00 |
| Wednesday | 9:00 – 7:00 |
| Thursday | 9:00 – 7:00 |
| Friday | 9:00 – 6:00 |
| Saturday | 8:00 – 6:00 |
| Sunday | 10:00 – 5:00 |
Our Location
3282 Governor Drive
San Diego, CA 92122,
Get our latest offers, discounts, beauty tips, news & events direct to your inbox!