Beauty Kliniek Gift Cards
Beauty Kliniek Day Spa San Diego brings you our Gift Cards, buy the person you especially love or yourself a gift to show them, or yourself, you care. In addition, the cards come in a variety of prices to suit all budgets.
Our Gift To You
Beauty Kliniek Day Spa San Diego wants to help you in this time of need. We understand how unsettling things have been, so we have decided to share our love and services by offering you a gift card with extra value. You can purchase a card for yourself or for someone special.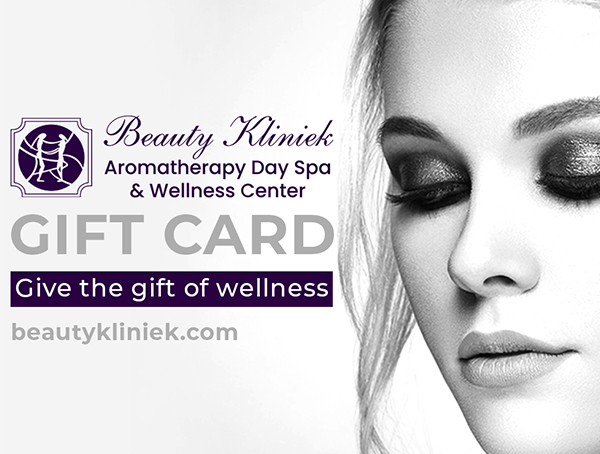 * Cash payment is not possible. The terms and conditions apply.
Voucher Preview
Selected For You, Our Home Wellness Collection
Introducing our Home Wellness Collection to nurture and soothe your body and your mind featuring aromatherapy oils and botanical skin care
Varenya Essentials skincare and essential oil synergies were created with the highest quality organic ingredients, to help you to achieve health and vitality, one drop at a time. 
Featuring our Home Facial Kit, Our Deluxe Home Facial Kit, Wellness Booster Essentail Oils Kit and Our Strength and Courage Essential Oils Kit. Each kit comes with a selection of our finest Varenya Essential Products.
| | |
| --- | --- |
| Monday | 9:00 - 5:00 |
| Tuesday | 9:00 - 7:00 |
| Wednesday | 9:00 - 7:00 |
| Thursday | 9:00 - 7:00 |
| Friday | 9:00 - 6:00 |
| Saturday | 8:00 - 6:00 |
| Sunday | 10:00 - 5:00 |
Our Location
3282 Governor Drive
San Diego, CA 92122,
Get our latest offers, discounts, beauty tips, news & events direct to your inbox!