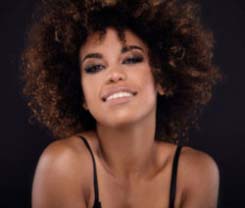 Experience Customized Skincare 
We offer complimentary skincare consultations for all of our customers!
We want to make sure you look and feel your absolute best. When you make your reservation, request to have one of our estheticians spend some time with you learning how you would like to treat your skin best. We'll make recommendations from our extensive skincare menu to ensure you get the best service for your skin.
Our Complete Facial & Skincare Menu
Spa Facial
60 minutes – $125
A basic cleansing and relaxing facial. Your esthetician will begin this basic facial with a gentle exfoliation with botanical extracts and a light cleansing of impurities from your skin. A soothing massage of the face, neck and shoulders relaxes tense muscles and enhances the glow of your skin. For extra comfort we massage your feet and relax them in heated booties.
Optional Add-On: Add an enzyme peel to facilitate easier extractions and a deeper clean – Add $15
Signature Aromatherapy Facial
75 minutes – $140
A hydrating, aromatic experience for all skin conditions in need of balance. Soothing hot aromatic towels will calm and relax you as you step away from the outside world. A gentle spray of botanicals soothes your skin and calms your mind. As you relax under a soothing steam, your feet are massaged with a relaxing blend of essential oils and encased with warmed booties. After a gentle pore extraction, your aesthetician will select an essential oil blend based on your skin condition. An acupressure massage of the face and neck relaxes your psyche and energizes the vital force. The aromas are exquisite! Your own customized mask with clay, aloe vera and aromatic oils will leave your skin with a healthy glow.
Epicuren Hydra-Extreme
60 minutes – $155
An intense hydration and revitalization for a dry or dehydrated skin. Do you suffer from dehydrated, dry skin? This facial has been designed for a "thirsty" skin lacking in moisture. Using high quality Epicuren enzymes your skin will be exfoliated with magnesium micro crystals to slough off dead cells and rejuvenate. You will enjoy a rose oil digital pressure massage followed by a luxurious face and neck massage with a Hydroplus lotion. A chai soy mask will nourish and revitalize. A great addition to our menu of Epicuren facials.
Epicuren Skin Rejuvenation
60 minutes – $145
To re-energize and firm for a more radiant, younger-looking skin.The Epicuren regimen is a medically-based treatment program to achieve the ultimate in cosmetic skin rejuvenation. You will see a fundamental improvement in the health of your skin, a renewed vitality and glow.
An exfoliation with a patented enzyme-protein solution sloughs away dead cells to revive a dull, congested skin. Enzymes, vitamins and proteins are massaged into your face, neck and shoulders for a healthier more vital looking skin. Your circulation will be improved and your skin toned and tightened with Epicuren specialty masks that give you a more rested and youthful glow. As warm towels soften and smoothe your skin, relaxation deepens. Next you are massaged with Epicuren's exclusive lotions, creams and gels that contain enzymes, collagen, elastin and vitamins. Your skin feels progressively firmer and more toned. This result oriented treatment is for aging or dull skin or anyone losing elasticity. Ask about the Epicuren home-care ritual to nourish, balance and protect on a daily basis.
Add On Epicuren Plus: Massage magnesium crystals and an antioxidant blend for extra regeneration – Add $35
Oxy-C 
45 minutes – $155
Dramatically reduces the signs of aging and boosts collagen formation. Restore a youthful and beautiful complexion with the latest and most advanced skin care antioxidant treatment with Vitamin C, Vitamin A, Oxygen, Lactic Acid and more… This incredible facial brightens the skin, reduces the signs of aging and photo-damage dramatically, diminishes pigment marks and tones the skin while giving it a smooth and uniform appearance.
Benefits include:
Increases the skin's oxygen consumption by up to 52%
Exfoliates gently, yet thoroughly with AHA's, panthenol, proteolytic enzymes and vitamin C
Increases moisture
Brightens, softens and evens out skin tone
Minimizes the appearance of age spots and surface wrinkles
Appropriate for face, hands, neck and decollete
Add On: Microdermabrasion – Add $45
Epicuren Acne Facial
Approx. 60 minutes – $140
A serious therapy for problematic acneic skin
This specialized, deep cleansing, decongesting and healing therapy will assist you to decongesting and regulate an acneic condition.Utilizing a citrus cleanser, glycolic acid, kefir, aloe vera and probiotic powder, we will effectively and holistically treat your condition. We recommend a series of treatments one week apart, a homecare skin regime and a strict, cleansing diet.
O2 Therapy – Add $35
Pumpkin Spice Facial
Approx. 60 minutes  – $165
The Pumpkin Spice Facial is the perfect treatment for addressing acne, hyper-pigmentation, fine lines, and wrinkles. Pumpkin is known to be the highest ingredient source of natural vitamin A, along with containing over 100 other beneficial vitamins and phyto-nutrients. Malic Acid is an Alpha Hydroxy Acid, which has been shown to promote smoother, younger looking skin by increasing the rate of cellular turnover and renewal. Skin will feel noticeably softer by digesting the dead skin cells, decongesting the pores, and revealing a fresh glow.
Varenya Signature Facial
Approx. 60 minutes – $165
Powerful peptides, essential oils and antioxidants nurture and soothe your skin to reduce the appearance of wrinkles.
Varenya Age-Defying Facial with Microlift
Approx. 75 minutes – $225
Our signature Vitality Essential Oil Blend and powerful peptides, vitamins and antioxidants boost the skin's natural ability to improve cell turnover and enhance elasticity. This result oriented facial gives an effective and safe exfoliation, increased cell turnover and facial circulation. Microcurrent tones and tightens sagging skin, increases lymphatic drainage and supports repair of skin cells.
Rose D' Orient Facial
Approx. 60 minutes – $145 
An intense hydration and revitalization for a sensitive, dry or aging skin
Essential oil of rose has traditionally called as the "Queen of the Flowers" and will immediately soothe your emotions and uplift your spirits. Your skin will be revitalised and refreshed as we massage an elixir of a rose essential oil blend to the energy points of your face. Next, a massage with a healing aromatic balm of rose, borage, narcissus, geranium and angelica restores vitality and glow to your complexion. A specialized soothing mask to protect and heal will leave your skin replenished, supple, radiant and revitalised. Your skin will be visibly renewed.