Valentines February Specials
Honor yourself, a friend, or a loved one this Valentine's Day.
Couples Aromatherapy Massage and infrared sauna
$200 (regularly $275)     
This Valentine's day give your loved one a gift of an aromatherapy massage and a customized aromatherapy blend of "Ready to Romance" or Cleopatras' Secret. Aromatherapy oils enhance the effects of the massage and send you into a state of bliss and total relaxation. After a relaxing infrared sauna, you will lay side by side in our couple's room and enjoy a couples massage.  Hot towels applied to your back and aromatic oils will soothe your senses and create a space of love
Fijian Guava Delight Approx.
80 mins  – $145 regularly $175  A Treat for your Valentine!!
Enjoy the aromatic experience of guava and Fijian sugar.
Experience the invigorating, multi-layered aroma of this exotic fruit treatment designed to fight visible skin aging. A gentle cane sugar scrub exfoliates dry skin and followed by an antioxidant guava masque with VItamin C.  This soothing mask helps to reduce the signs of aging and as it softens your skin.  Finally intoxicating blossoms and the freshness of green leaves carried on warm tropical breezes complete your experience as you are massaged with a warmed Fijiin guava oil, followed by a relaxing scalp massage.
You will emerge relaxed and your skin will be super smooth and hydrated.
Hydra Floral Facial
$155 regularly– $195
This is a perfect rescue remedy and solution for dry stressed & sensitive skin. Flowers on the face? Yes, please
The skin benefits from this anti-aging facial will help to restore elasticity, reduce sensitivities and create perfect moisture balance.
The essential oil synergy blend for this extravagant facial has a synergy of rose & neroli essential oils, rosa muscata, and seabuckthorn to heal and soothe. Your expert esthetician begins with a gentle exfoliating alpha- hydroxy polish to smooth and revitalize tired skin massages. Next, we massage orange blossom essential oils and a stem cell lotion for the very best in rejuvenation. A hydra-floral seaweed mask with orange blossom leaves your skin fresh and radiant
We combine all the NEWEST up-to-date products for your skin to indulge in our floral experience
Add on service – Add on an exclusive Lumi lift photo-rejuvenation to your facial to smooth and soften the appearance of wrinkles + $75 (regularly $125)
Varenya Essential Hydrafloral cream. 
$99 (regularly $145)
Love your skin and purchase this intensely hydrating cream with soothing and healing botanicals extracts and essential oils.  This soothing emollient cream helps to hydrate, retain moisture, reduces inflammation, restores suppleness, and soften the appearance of fine lines and wrinkles
The essential oil of the month- Customized Valentine's essential oil blend
"Cleopatra's Secret"
Give this blend together with a bunch of roses and a gift card for a Royal Coconut Milk and Honey Ritual treat.  This Valentine's day will be remembered for eternity.
Why not show yourself some love at the spa on this most romantic of holidays? Be good to yourself – indulge!   
*Not valid with any other offers, with membership discount, wellness card, or with spa finder. Expires February 28th, 2021. All of the services must be received on the same day. Cannot purchase these packages as a gift card. No substitutions allowed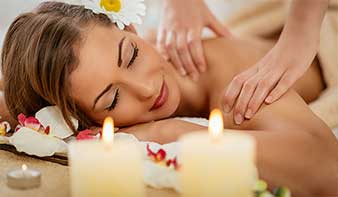 Book Your Beauty Kliniek Appointment
Everyone Loves a Day at the Beauty Kliniek Spa! You can choose your reservation time using our handy form to request an appointment time for your visit to Beauty Kliniek. In addition be sure to include your preferred services.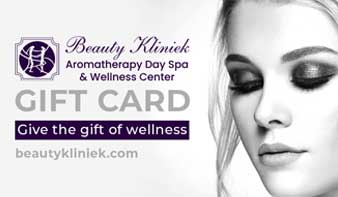 Beauty Kliniek Gift Card
Give the gift of wellness Everyone Loves a Day at the Beauty Kliniek Spa! Beauty Kliniek Day Spa San Diego brings you our Gift cards, buy for the person you love. In addition the cards come in a variety of prices to suit all budgets.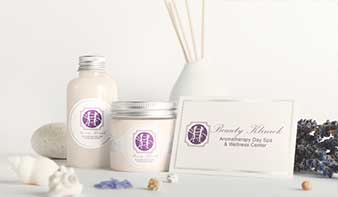 View Our Products
Mindfully Created with Ingredients You Can Trust
Varenya is the Sanskrit name for excellence; this is our promise to you. In addition our products are free of synthetic chemicals. In addition to fillers, artificial colors, fragrances, phthalates, parabens, sulfates and petroleum derivatives.
| | |
| --- | --- |
| Monday | 9:00 - 5:00 |
| Tuesday | 9:00 - 7:00 |
| Wednesday | 9:00 - 7:00 |
| Thursday | 9:00 - 7:00 |
| Friday | 9:00 - 6:00 |
| Saturday | 8:00 - 6:00 |
| Sunday | 10:00 - 5:00 |
Our Location
3282 Governor Drive
San Diego, CA 92122,
Get our latest offers, discounts, beauty tips, news & events direct to your inbox!