BEAUTY KLINIEK DAY SPA SAN DIEGO
November Specials at Beauty Kliniek Day Spa
Specials for our Amazing Clients at Beauty Kliniek
Thanksgiving Specials – Our Way of Giving Thanks
We appreciate all our amazing clients at Beauty Kliniek
Thanksgiving Rejuvenating Facial Trio Package $475 (regularly $585) Saving $110!
Get ready for the holidays with his amazing package (NO substitutions)
Silk Peel Dermal infusion – deep exfoliation and hydration
Varenya Essentials hydrating facial – deep hydration
Lumi lift – to firm and lift sagging skin
Week one – Silk Peel dermal infusion $185
Silk Peel dermal infusion is a skin resurfacing treatment that simultaneously exfoliates and removes dead cells, while infusing serums like hyaluronic acid or salicylic acid to treat specific conditions, like age spots, dehydration, and dry skin.
Week Two – Varenya Essentials Signature hydrating facial $175
Powerful peptides, essential oils and antioxidants nurture and soothe and hydrate your skin and help to reduce the signs of aging. A relaxing facial, neck and shoulder and foot massage with exclusive Varenya Essentials skin care products will leave your skin glowing.
Week three – Lumi lift $225
An alternative to plastic surgery, light energy works from the inside out to firm and tone sagging muscles and as a result strengthening the skin's foundation. Pore size is reduced, and skin texture is improved. Results are noticeable after just one treatment lasting up to three months. Exceptional results can be obtained after six to ten treatments lasting up to one year.
To add to this amazing package, any skin care purchase you make on the day of your service will be discounted 15%
This special program is created to be done weekly or every two weeks to get the best results. We will begin with a deep exfoliation therapy, then an intense hydration treatment, followed by a therapy to tone and lift sagging skin. Your skin will be analyzed, and these treatments will be customized for you.
Varenya Age-defying facial $185 (regularly $225) Save $40
In this result oriented facial, with powerful peptides, vitamins and antioxidants and our Signature Vitality essential oil blend, we cleanse, exfoliate with microdermabrasion grade exfoliants of bamboo, pineapple, and abalone.
We then combine Microcurrents to improve muscle tone and tighten and trigger the body's ability to accelerate cell repair. We massage with a superior peptide rich hydrating and brightening age defying moisturizer which evens out and rebuilds the skin and smoothens wrinkles.
Your skin will be glowing, radiant, firm, and hydrated (Purchase Hydrafloral cream with facial – 15% off)
Fijian Guava Delight $160 (regularly $175) Save $15
Combat the signs of skin aging and restore the appearance of a younger, more toned body with our delicious Guava products. A raw cane sugar scrub exfoliates dry skin and an antioxidant guava masque with VITAMIN C helps to reduce the signs of aging while softening your skin. Intoxicating blossoms and the freshness of green leaves carried on warm tropical breezes complete your experience as you are massaged with a warmed Fijian Guava Oil, followed by a relaxing scalp massage.
Lymphatic massage (MLD) with Red Light Therapy $175 (regularly $195) Save $20
We are the lymphatic experts! Experience lymph massage to reduce any swelling or inflammation, relieve stress, detoxify wastes, and heal after surgeries.
Red light therapy reduces inflammation. alleviates pain, stimulates tissue and nerve repair, and helps musculoskeletal aches and pains
NEW!!! Electro-Equiscope $145 1st visit (regularly $175) Save $30
The Electro-Equiscope® technology is a micro-current electrotherapeutic technology proven to rapidly eliminate pain and reduce inflammation in every area of the body. Amazingly effective therapy!!!
*PRODUCTS OF THE MONTH*

Varenya Hydrafloral cream. $99 (Regularly $145)
Magnolia, helicrysum, calendula and horsechesnut soothe and revitalize tired skin
Not good with other offers, membership specials or Spa finder. Good for November 2022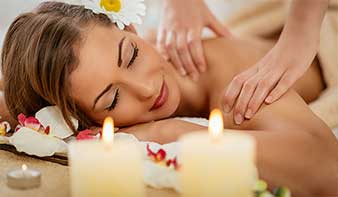 Book Your Beauty Kliniek Appointment
Everyone Loves a Day at the Beauty Kliniek Spa! You can choose your reservation time using our handy form to request an appointment time for your visit to Beauty Kliniek. In addition be sure to include your preferred services.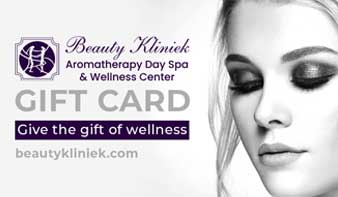 Beauty Kliniek Gift Card
Give the gift of wellness Everyone Loves a Day at the Beauty Kliniek Spa! Beauty Kliniek Day Spa San Diego brings you our Gift cards, buy for the person you love. In addition the cards come in a variety of prices to suit all budgets.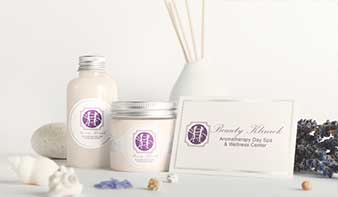 View Our Products
Mindfully Created with Ingredients You Can Trust
Varenya is the Sanskrit name for excellence; this is our promise to you. In addition our products are free of synthetic chemicals. In addition to fillers, artificial colors, fragrances, phthalates, parabens, sulfates and petroleum derivatives.
Monday Closed

| | |
| --- | --- |
| Tuesday | 9:00 – 7:00 |
| Wednesday | 9:00 – 6:00 |
| Thursday | 9:00 – 7:00 |
| Friday | 9:00 – 6:00 |
| Saturday | 8:00 – 6:00 |
| Sunday | 9:00 – 5:00 |
Our Location
3282 Governor Drive
San Diego, CA 92122,
Get our latest offers, discounts, beauty tips, news & events direct to your inbox!