March Specials
NEW!!!! Epicurabrasion
Exfoliation treatments Epicurabrasion $199 (Regularly $255) Save $56
Epicurabrasion is a supercharged combination of Microdermabrasion & the famous Epicuren Enzyme Mask for improving and rejuvenating results.
Microdermabrasion is a skin resurfacing treatment designed to reduce fine lines, shrink pores, and lighten hyper-pigmentation and scars. Combined with the Epicuren Enzyme peel, the skin heals faster, more evenly, and with the toning and tightening effects of the Epicuren treatment.
Silk peel Dermalinfusion
$150 (reg $175 Save $25
Do you want a glowing more youthful look to your skin?
The SilkPeel diamond exfoliation infuses specialized serums and therapeutic ingredients deep into the skin where they are most effective. Infusions of hyaluronic acid or brightening peptides absorb down to where they will be most effective in brightening, clarifying, and hydrating your skin.
Dermalinfusion optimizes the benefits of the exfoliation and the effects of the serums without the often uncomfortable and painful effects that people experience with most peels.
Body Cleanse Package
$255 (regularly $320 ) Save $65
Spring is the best time to cleanse! We have created an incredible cleansing package especially for you to cleanse at the change of season. Relax in our infrared sauna blanket with a detox blend of essential oils as you will then be cocooned in our Infrared Blanket with a detox blend of Juniper berry, Pine, Spike Lavender, Geranium, Black Pepper which as a result is an excellent for pain relief, muscle spasms, backaches and detoxifying the tissues.
A lymphatic massage will purify, reduce inflammation and help to detox your tissues. As there is an increase of lymph flow, immune function is increased and harmful substances are filtered from the connective tissue.
By stepping on our Hypervibe whole body vibration machine you enhance the circulation of lymph throughout your body and improve lymphatic health. Vibration exercises are a proven way to combat lymphatic congestion.
Hypervibe whole body vibration machine on a weekly basis will improve the drainage of the lymph, lymphatic health and support the removal of excess water and debris from the body.
FEATURED PRODUCTS OF THE MONTH*
15% discount valid March 2020*
Detox essential oil -A blend to help you to purify and energize
$35.25
Essential oils of Juniper berry, Pine, Spike Lavender, Geranium, Black Pepper act as a general tonic and de-tox designed to rid the body of impurities optimizing health and wellbeing.
This should be applied with coconut oil or via massage or bathing and as part of a detox program.
This blend purifies the air in a diffuser and when mixed with an unscented liquid soap is an excellent deodorant.

Dermabrasion Enzyme Mask
$36.50 (Reg $42.95)
A specialized mask that will leave your skin glowing
Exfoliate winter skin with this cleansing enzyme mask with pineapple enzymes, bamboo, and abalone power. Sea minerals and enzymes gently exfoliate, digest dead cells and refine the skin for a silky soft look and feel. Apply to wet cleansed skin and gently massage. Then leave for 5 minutes and wash off. Apply Varenya essentials toner and peptide enzyme moisturizer

*Not valid with any other offers, with membership discount, wellness card or with spa finder. Expires March 2020. All of the services must be received on the same day. Cannot purchase these packages as a gift card. No substitutions allowed.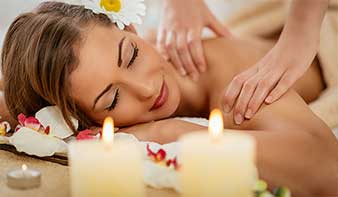 Book Your Beauty Kliniek Appointment
Everyone Loves a Day at the Beauty Kliniek Spa! You can choose your reservation time using our handy form to request an appointment time for your visit to Beauty Kliniek. In addition be sure to include your preferred services.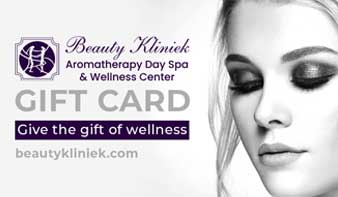 Beauty Kliniek Gift Card
Give the gift of wellness Everyone Loves a Day at the Beauty Kliniek Spa! Beauty Kliniek Day Spa San Diego brings you our Gift cards, buy for the person you love. In addition the cards come in a variety of prices to suit all budgets.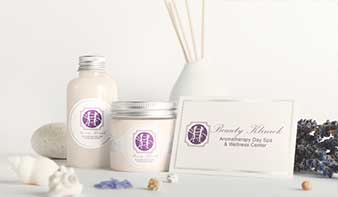 View Our Products
Mindfully Created with Ingredients You Can Trust
Varenya is the Sanskrit name for excellence; this is our promise to you. In addition our products are free of synthetic chemicals. In addition to fillers, artificial colors, fragrances, phthalates, parabens, sulfates and petroleum derivatives.
| | |
| --- | --- |
| Monday | 9:00 - 5:00 |
| Tuesday | 9:00 - 7:00 |
| Wednesday | 9:00 - 7:00 |
| Thursday | 9:00 - 7:00 |
| Friday | 9:00 - 6:00 |
| Saturday | 8:00 - 6:00 |
| Sunday | 10:00 - 5:00 |
Our Location
3282 Governor Drive
San Diego, CA 92122,
Get our latest offers, discounts, beauty tips, news & events direct to your inbox!