September Specials
Fall into Beauty & Relaxation with our Fall Seasonal Specials!!!!
Back to School Special $250 regularly $370
Make Yourself A Priority, You Deserve It!
Now that the kids are back to school, it is time for you to relax and restore after a busy summer schedule.
Infrared sauna to soothe tense muscles and detoxify the tissues
Whole-body vibration to tone and tighten and increase lymphatic flow
Varenya Essentials Signature facial
50-minute Aromatherapy Massage to relax and restore your vitality
Pain relief combo $215 (regularly $305)
Infrared sauna wrap, Aromatherapy massage Whole Body vibration, ionic foot bath
Experiencing aches and pains? Let our experts soothe and ease the pain. Relax in our Infrared sauna blanket wrap as you begin to relax tense muscles and ease painful areas.
An Aromatherapy massage with our own blend of customized essential oil blend for pain will have you feeling soothed and relaxed. An ionic footbath will detoxify. And a Whole-body vibration will move lymph and detoxify.
Lymphatic massage (MLD) with red light therapy $175 regularly $195
MLD lymphatic massage reduces swelling and thus there is an increased speed of healing.
MLD lymphatic massage balances the sympathetic nervous system, helping to relieve stress.
MLD helps with inflammation and also pain.
MLD helps to detoxify wastes from the connective tissue.
Red light therapy reduces inflammation.
Alleviates pain.
Helps with acute and chronic musculoskeletal aches and pains.
Stimulates tissue and nerve repair.
Whole Body Vibration – series of 3 introductory sessions $99
Turn up your body's fat-burning fire with no more than 20-minutes 3 times per week!
We are so excited with our Hypervibe whole body vibration unit, which is excellent for toning and tightening the body, moving stagnant lymph and blood circulation. WBV helps with stronger bones and lower risk of osteoporosis, better lymphatic drainage, and relief from leg swelling. And improved body composition and muscle strength
*Only valid until September 30th not valid with membership discounts or special offers. Not valid with any other offers, with membership discount, wellness card, or with spa finder. All of the services must be received on the same day. Cannot purchase these packages as a gift card. No substitutions allowed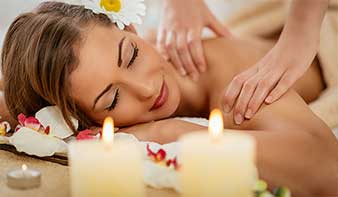 Book Your Beauty Kliniek Appointment
Everyone Loves a Day at the Beauty Kliniek Spa! You can choose your reservation time using our handy form to request an appointment time for your visit to Beauty Kliniek. In addition be sure to include your preferred services.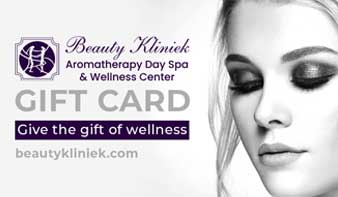 Beauty Kliniek Gift Card
Give the gift of wellness Everyone Loves a Day at the Beauty Kliniek Spa! Beauty Kliniek Day Spa San Diego brings you our Gift cards, buy for the person you love. In addition the cards come in a variety of prices to suit all budgets.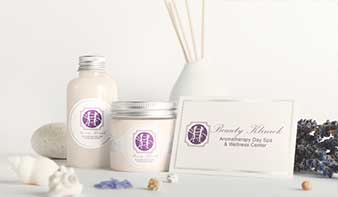 View Our Products
Mindfully Created with Ingredients You Can Trust
Varenya is the Sanskrit name for excellence; this is our promise to you. In addition our products are free of synthetic chemicals. In addition to fillers, artificial colors, fragrances, phthalates, parabens, sulfates and petroleum derivatives.
Monday Closed

| | |
| --- | --- |
| Tuesday | 9:00 – 7:00 |
| Wednesday | 9:00 – 7:00 |
| Thursday | 9:00 – 7:00 |
| Friday | 9:00 – 6:00 |
| Saturday | 8:00 – 6:00 |
| Sunday | 10:00 – 5:00 |
Our Location
3282 Governor Drive
San Diego, CA 92122,
Get our latest offers, discounts, beauty tips, news & events direct to your inbox!