BEAUTY KLINIEK DAY SPA SAN DIEGO
January Specials at
Beauty Kliniek Day Spa
Happy New Year to our Amazing Clients at Beauty Kliniek
Varenya Age-Defying Facial $175 regularly $225
Our Signature facial reveals younger-looking skin. Most requested in the Spa!
Our Signature age-defying facial with our Vitality essential oil blend and powerful peptides, vitamins, and antioxidants, boosts the skin's natural ability to improve cell turnover and enhance elasticity. Our famous Varenya Essentials Dermabrasion Enzyme exfoliating mask utilizes microdermabrasion grade exfoliants of bamboo, pineapple, and abalone to safely and effectively exfoliate the surface layer of the skin to reveal refreshed, renewed, and younger-looking skin. A relaxing facial massage with our Hydrafloral cream soothes and repairs to rejuvenate your skin.
We also use Microcurrent to accelerate cell repair, lymphatic drainage, lifts jowls and eyebrows, and improve facial circulation. Your skin will love you when you have this amazing facial which will reveal refreshed, renewed, and younger-looking skin with a healthy glow.
Spa Bliss – 30% off* Special: $265 (Regularly: $335)
Start your new year with a Spa relaxing experience as part of your pledge to take care of yourself!!  
Far Infrared Sauna- to coax toxins from your skin
50 Minute Aromatherapy Massage – to totally bliss out
Varenya Essentials Facial – cleansing, soothing, and revitalizing using the most advanced peptides which work on the connective tissue to create structure and firmness to your skin
One Day Detox – 63% off* Special: $370 (Regularly: $585)
Embrace your health at the start of the New Year with a mini detox package 
Infrared Sauna – to coax toxins from your skin
Salt Glow Massage – gently exfoliates and draws toxins for the body
Lymph Drainage – cleanses the connective tissue of wastes
Electro-Equiscope therapy to detox and reduce pain
Ionic Foot Bath – draws out toxins from your feet and deeply relax
Whole-body Vibration – tones and tightens and helps the lymphatic system
Fancy Feet – 26% off* Special: $99 (Regularly: $145)
Why not give your feet a pampering experience?
Ionic Foot Bath to cleanse and detox
Tropical Pedicure with Pure Fiji products to pamper and indulge
Manicure for beautiful hands and nails.
Featured Varenya Essentials Skin Care and Essential Oil Synergy 15% discount valid January.
Defense essential oil with essential oils of Clove, Lemon, Bay, Cinnamon leaf, Oregano, Peppermint helps to naturally boost immunity during this time of colds and flu.
This powerful blend of oils that have been known to protect against bacteria, will help to keep you in good health. Add to a diffuser to purify the air. Use six drops in 1 oz of lotion or grapeseed oil and massage on the spine. Caution- Do not use with children or pets and do not use in a bathtub    
Featured Varenya Essentials skincare product
Our newest Varenya Essentials skin nourishing cream Varenya Hydrafloral.
An intensely hydrating cream with soothing and healing botanical extracts and essential oils. This soothing emollient cream helps to hydrate, retain moisture, reduce inflammation, restore suppleness, and soften the appearance of fine lines and wrinkles. Essential oils of helichrysum and extracts of magnolia bark, calendula, horse-chestnut, and Centinela Asiatica soothe inflamed and dry skin.
*Not valid with any other offers, with membership discount or wellness card. Expires January 31st, 2022. All the services must be received on the same day. Cannot purchase these packages as a gift card. No substitutions are allowed.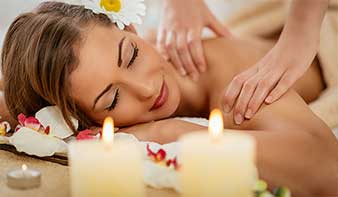 Book Your Beauty Kliniek Appointment
Everyone Loves a Day at the Beauty Kliniek Spa! You can choose your reservation time using our handy form to request an appointment time for your visit to Beauty Kliniek. In addition be sure to include your preferred services.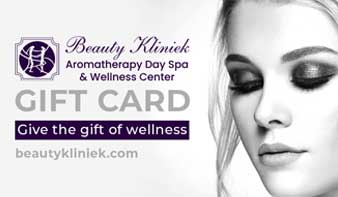 Beauty Kliniek Gift Card
Give the gift of wellness Everyone Loves a Day at the Beauty Kliniek Spa! Beauty Kliniek Day Spa San Diego brings you our Gift cards, buy for the person you love. In addition the cards come in a variety of prices to suit all budgets.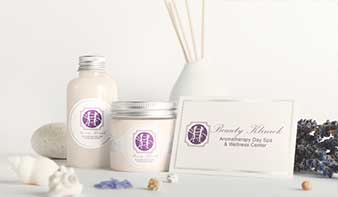 View Our Products
Mindfully Created with Ingredients You Can Trust
Varenya is the Sanskrit name for excellence; this is our promise to you. In addition our products are free of synthetic chemicals. In addition to fillers, artificial colors, fragrances, phthalates, parabens, sulfates and petroleum derivatives.
Monday Closed

| | |
| --- | --- |
| Tuesday | 9:00 – 7:00 |
| Wednesday | 9:00 – 7:00 |
| Thursday | 9:00 – 7:00 |
| Friday | 9:00 – 6:00 |
| Saturday | 8:00 – 6:00 |
| Sunday | 10:00 – 5:00 |
Our Location
3282 Governor Drive
San Diego, CA 92122,
Get our latest offers, discounts, beauty tips, news & events direct to your inbox!